The Beach Samui - Private Residence Club, Koh Samui, Thailand
Once again, the award–winning force that is Absolute Developments and yoo create an outstanding an outstanding development where your first glimpse of the day is an endless horizon of turquoise and blue, dotted with lush tropical islands.
A holiday home created to anticipate your every whim, fitted with everything you desire, from teaspoons to terrace furniture, ready just for you. A haven built to the highest standard by award-winning developer Absolute and beautifully designed and furnished by globally renowned design team, yoo.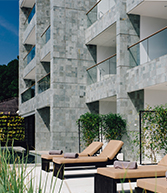 A resort committed to providing five-star service, offering you everything from private dining surrounded by crystal blue seas to spa treatments in beachside cabanas.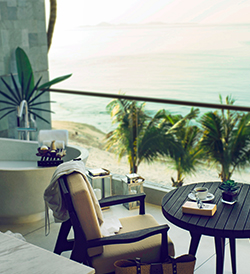 A Private Residence Club, run by one of Asia's premier lifestyle resort companies and designed by world leading design team YOO, where you can realise the dream of owning a luxury beach-front island holiday home at a fraction of the cost and reap the financial benefits of high rental returns.
The Beach Samui is a Private Residence Club formed of a collection of the most stunning beachfront suites designed by the world famous design team yoo. It is located in the Thong Krut resort on the southerntip of Koh Samui, within a tranquil fishing village which retains its traditional charms. Offering everything you would expect from a world-class development and with service that is second to none – a fine dining restaurant and bar, an ozone pool, marina, intimate cabanas, private terrace hot tubs, fully-equipped gym and an exclusive well-being spa.
The apartments are currently available to purchase off-plan with the resort opening in 2015.
Latest Developments